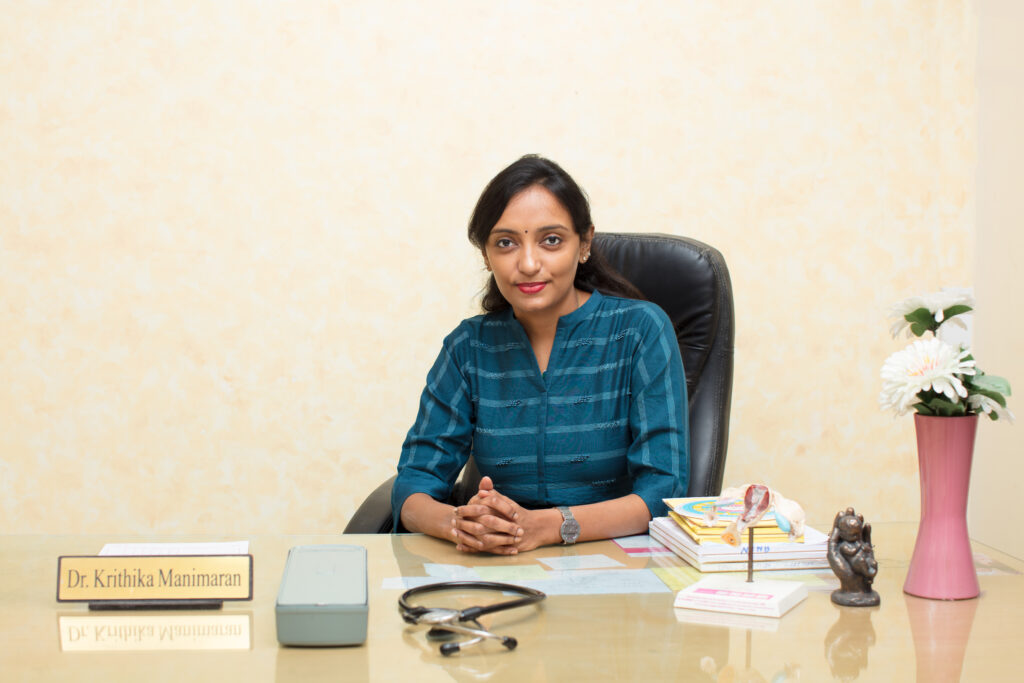 Dr. Krithika Manimaran after completion of MBBS MD(OG) in India, has specialized in the field of infertility and laparoscopy. She is one of the most sought after IVF specialists in Chennai. She is one of the Best Gynecologist in Chennai for Normal Delivery. All throughout her education, she has been a student of excellent caliber, bagging medals and awards Apart from Obstetrics, Infertility, and gynecology, her other special interests are Adolescent health Care, PCOS and "Non-Surgical Treatment" for many gynecological conditions. She has also been trained in Ultrasound, She keeps herself abreast with all the recent innovations in her chosen fields of interest. She is an active member of a federation of obstetrics and gynecology society of India, the member of an Indian society of assisted reproduction, member of Tamil Nadu member of Indian society of third party reproduction and Pondicherry society of assisted reproduction
She maintains her busy private practice as well as regularly takes part in academic activities throughout the country.
She combines her medical expertise with a friendly and empathetic approach to treating her patients.
She goes out of her way in giving personalized attention to her patients and explaining their medical condition.